Jersey's James Walker keen to impress at Silverstone
Last updated on .From the section Motorsport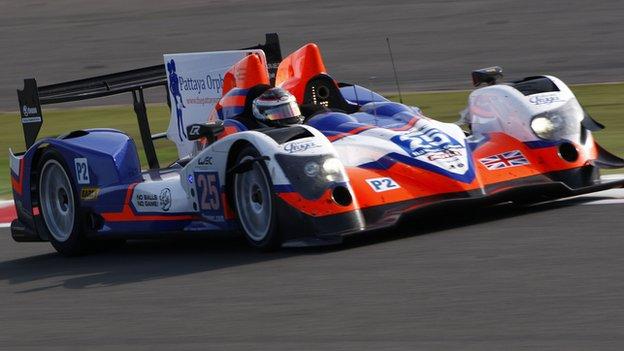 Jersey driver James Walker is targeting a win at Silverstone this weekend to convince his Delta-ADR team bosses to extend his deal.
Walker will line up in the opening race of the World Endurance Championship on Sunday.
The 29-year-old is joined on the team by ex-F1 driver Antonio Pizzonia and Thailand's Tor Graves.
"This came out of the blue and I'm over the moon, especially at the iconic Silverstone circuit," said Walker.
"I haven't driven anything with this amount of downforce since doing Superleague in 2010, so I'm really looking forward to it."
The 29-year-old believes a good performance in the season opener could see his deal extended.
The Championship runs from this weekend until November's race at the Bahrain International Circuit.
"The opportunity is there, especially if I do well, but to stay on in the car would be fantastic," Walker added.
"It goes without saying that for that to happen I have to be quick and do a good job this weekend.
"The Silverstone Grand Prix circuit is one of my favourites. I don't know what it is about the layout but I'm always quick there and will be targeting a win."