Isle of Man TT: McGuinness reverts to number three plate
Last updated on .From the section Motorsport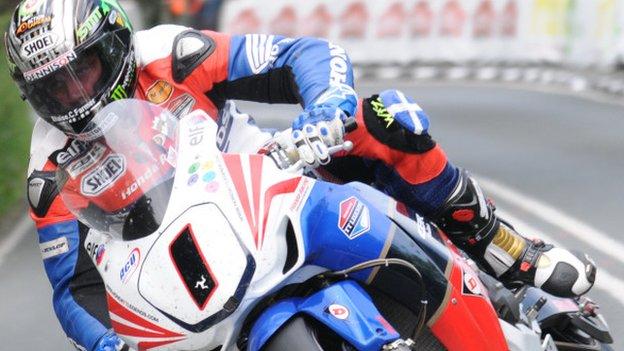 Multiple TT champion John McGuinness will revert to starting number three on the road at this year's Isle of Man races.
In 2012, the Morecambe racer added two more TT victories to take his tally to 19 wins, just seven behind the event's most successful racer, Joey Dunlop.
"I love the Isle of Man and I'm really excited about this year," he said.
James Hillier will take on the number one plate with Cameron Donald setting off second on the road.
McGuinness, 40, added: "I really wanted win number 20 in last year's Senior.
"I was ready for the race and we were in good shape after the two wins, but it was taken out of our hands. The weather spoilt it for us all and the organisers made the decision.
"We are only a couple of weeks away now and we will be flying around the Mountain Course again - as long as they sweep the snow off the side of the road.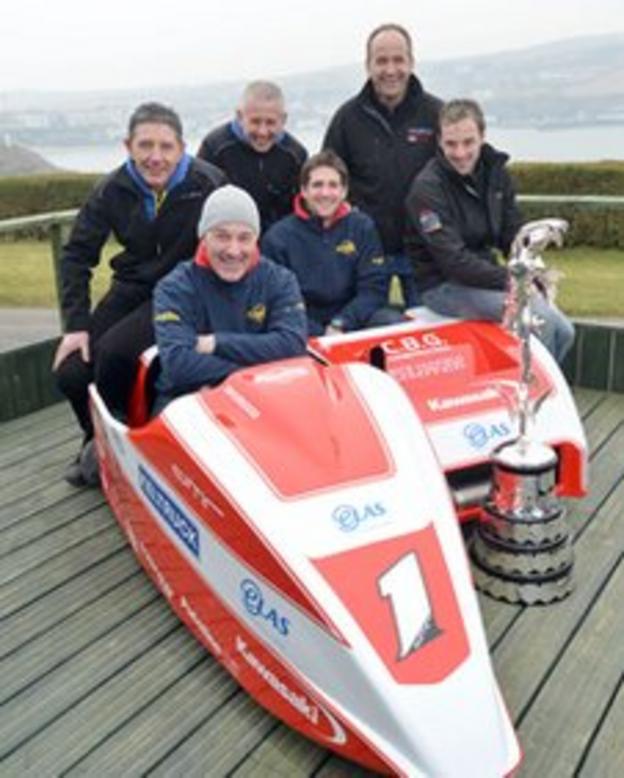 "I am ready for it as normal and everything is coming together. We are very excited.
The Honda TT Legends rider added: "I love the Isle of Man. It is very special and I still get the buzz every time I arrive. It is a magic island."
Guy Martin, still chasing his first TT victory, will follow McGuinness down Glencrutchery Road, followed by former winners Bruce Anstey, Michael Dunlop, Gary Johnson and Michael Rutter.
Dan Stewart will start at number nine and leading Manx rider Conor Cummins will go 10th on the road, followed by his Milwaukee Yamaha team-mate William Dunlop and the Isle of Man's Dan Kneen.
Meanwhile, Manx sidecar star Dave Molyneux, who has won 16 TT races, will lead the sidecars away with passenger Patrick Farrance. The pairing won both last year's races.
Molyneux said: "I am absorbed in it and while I still feel fit and healthy enough I will keep going for more wins.
"I love it. The challenge is the biggest thing. It is the biggest challenge I have ever come across and it keeps bringing me back for more."
This year's sidecar class is the largest since the centenary year in 2007.
Previous winners John Holden and Andrew Winkle will start 10 seconds down in second with quadruple world champion Tim Reeves and passenger Dan Sayle third.
Tom and Ben Birchall will start fourth after last year's second and third place finishes.