New team refreshes Guernsey's Andy Priaulx's racing desire
Last updated on .From the section Motorsport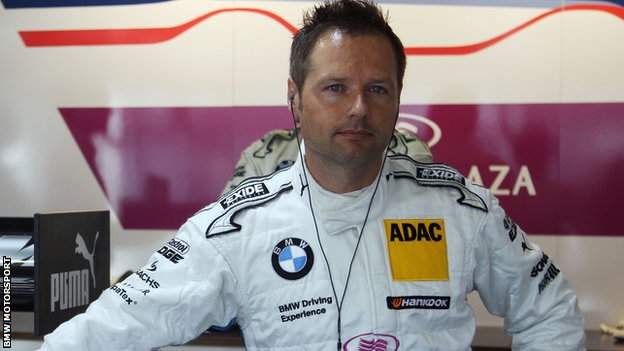 Guernsey touring car driver Andy Priaulx says joining a new team has refreshed his desire to succeed.
The 39-year-old has switched from BMW's Team RBM to Team RMG in the German DTM series after ending
"After a long time with one team, sometimes you're not looking for the things you'd be looking for in a new environment," he told BBC Guernsey.
"But sometimes you have to freshen up the environment a little bit."
Three-time World Touring Car champion Priaulx failed to win a race last season, but says he is confident he can progress to a place on the podium in 2013.
"My car's the same, it's just in motor racing it's not just the driver, it's bringing the whole performance together," he said.
"Last year we could see that the BMW was capable of winning and I didn't win, so I need to look at my whole situation and understand why.
"I can see that towards the end of last season my performances got stronger and I had a solid direction of where to go.
"I've worked hard over the winter to improve myself and my environment and hopefully that will reflect in my performances."
And Priaulx says that despite 12 years in touring car racing he still has the hunger to compete.
"When you wake up in the morning and you're dreaming about getting in the race car, that's always a good sign," he added. "I've been thinking for the past month or two that that's where I want to be.
"DTM starts late and finishes quite early, but it's a very intense season and you need all the energy you can to stay at a strong level and stay strong mentally."