Jersey's James Walker extends Delta-ADR contract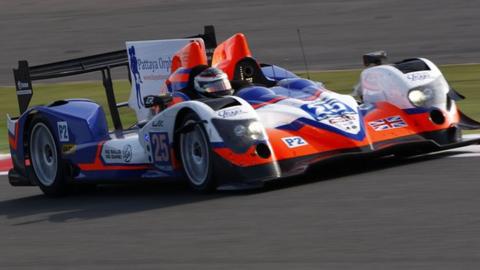 Jersey's James Walker has extended his contract at World Endurance Championship team Delta-ADR for the remaining six-hour races of the season.
Alongside Antonio Pizzonia and Tor Graves, 29-year-old Walker - on a one-race deal - was part of the Delta-ADR trio to win at Silverstone in April.
Following this success, Walker will now take part in every race bar the Le Mans 24 Hours.
"James impressed us at Silverstone," team boss Simon Dowson said.
"He didn't have any proper running beforehand, he had limited running in the dry in practice and qualifying and was then put out in a pressure situation in the race, but he showed both pace and maturity."
Walker's next race will be this coming weekend at Spa, and the driver admitted he cannot wait to get out on the track.
"The circuit is in the top three of my list," he said. "I've been very lucky to have had some great results there in the past."
"After the pole position and the win last time out we are leading the World Championship and even at this early stage we need to think about the points.
"I'll be very happy if we can come away with another solid result."