Guernsey's Andy Priaulx's forced out of opening DTM race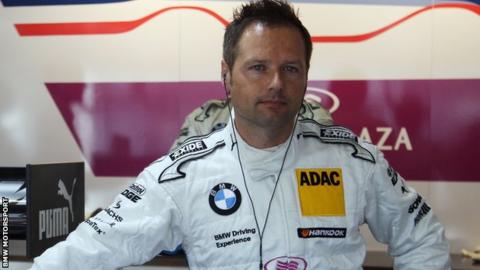 Guernsey touring car driver Andy Priaulx failed to finish his first DTM race of the season.
Priaulx, making his debut for BMW Team RMG, retired towards the end of the race after gearbox problems and damage from the start of the race affected his car's pace at Hockenheim.
Priaulx started the race in 17th place after a rain-hit qualifying session.
Fellow BMW driver Augusto Farfus won the race ahead of Dirk Werner and Mercedes' Christian Vietoris.
"I hate the word disappointing when describing my own race, so that is why I prefer to concentrate on the positives and that is about great racing," Priaulx said.
"However, I didn't have a good weekend. I had some hits at the start, which damaged the floor and also meant the bonnet came up a bit. Then I lost second gear.
"Obviously if you have to drive the whole race without second gear you are going nowhere, as there are at least three corners at Hockenheim where you use second gear."