Guernsey's Andy Priaulx frustrated with Brands Hatch DTM finish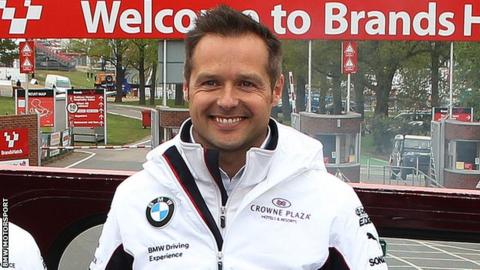 Guernsey's Andy Priaulx had another disappointing end to a race as a crash forced him to finish 19th in the second DTM race of the season at Brands Hatch.
Having qualified in eighth place he was hit by Audi driver Adrien Tambay after 25 laps on the out-lap from a pit stop.
"Frustrated is the polite way of describing how I feel," Priaulx said after the race.
"I know how tight this track is and how difficult overtaking is, but I still look for drivers to act accordingly."
He added: "I was luckily able to keep going, but it was too late to save my race and any chance of points.
"He came and apologised to me afterwards, which is obviously the correct thing for a professional driver to do, but that didn't help me as the damage was done."
It was the only time this season that Priaulx will race in front of British supporters and he was upset not to do better on home turf.
"I love racing in front of the British fans. They are all so knowledgeable and also supportive," he said.
"I am sad I could not give them a better result. Now I have to look forward and hope to get my first points in a couple of weeks in Austria."
Audi driver Mike Rockenfeller won the race ahead of BMW's Bruno Spengler and Mercedes' Robert Wickens.