Colin Turkington dominates Touring round at Knockhill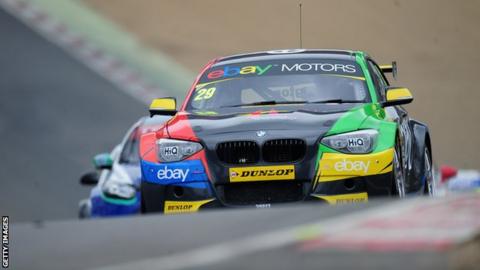 Colin Turkington dominated the seventh round of the British Touring Car Championship by winning the first two races at Knockhill in Scotland.
The Northern Ireland driver guided his BMW 1 Series home by a three-second winning margin in race one, taking the lead from lap two.
Turkington took pole for race two, and after building a steady early lead he never looked back.
"The car was just a pleasure to drive. It just got better," said Turkington
"The car was good at Croft and we thought that was something like peak performance but it felt even better today.
"There is no feeling like being out at the front."
Turkington finished fourth in race three which was won by Andrew Jordan but the Portadown man was later excluded for a technical infringement.