Jersey driver James Walker sets sights on Le Mans return
Last updated on .From the section Motorsport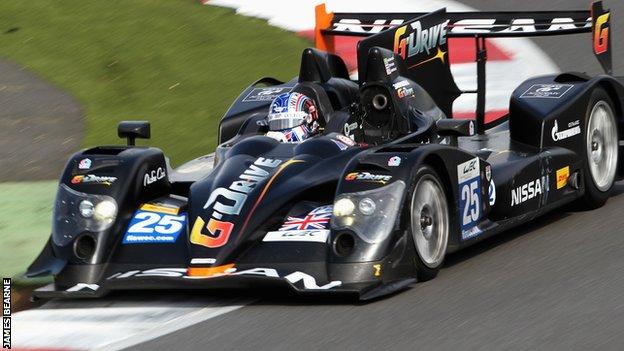 Jersey driver James Walker has set his sights on racing at the world-famous Le Mans 24-Hour Race next year.
The 29-year-old was a reserve driver for G-Drive Racing in 2013, but wants to make the step up to race next year.
"I did the test and development this year but to watch someone else drive your car was very difficult," Walker told BBC Radio Jersey.
"Having had to stand and watch as a reserve driver, top of my list is to try to race at Le Mans."
Walker has been racing in LMP2 (Le Mans Prototype) and GT (Grand Touring) events this season and said he would be happy to stay in the classification next year.
"Next year I'd love to do LMP2 and GT again," he added. "It's been a really productive year for me.
"There's no set plan, we're talking to GT teams and LMP2 and LMP1 teams to see what deals are around and what projects we can put together."
Walker also discussed the dangers of racing in the wake of the death of British racing driver Sean Edwards last week in Australia.
"I never question whether it's what I want to do," he said. "But you have to question why you do it and it's a career I can see myself doing for a long time.
"I raced before I met my wife and I think it's my 12th or 13th year of racing.
"You try to block it out and it's not until something really bad happens that it makes you think 'how badly do I want it?' And it turns out you want it a lot."