Jersey Rally chief Terry Gorvel 'had to step in to save event'
Last updated on .From the section Motorsport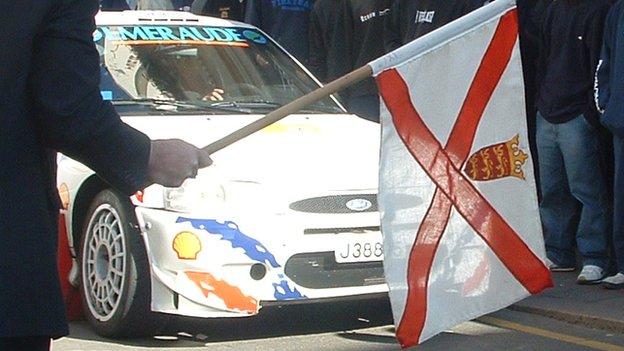 Jersey Rally chairman Terry Gorvel says he felt like he had no choice but to step in to lead the organisation of this year's event.
"I am very passionate about the Jersey Rally," he told BBC Radio Jersey.
"I was a timekeeper at the very first one in 1983 and I've done just about every job on it since. I couldn't stand back and see it not continue."
Gorvel, who has fulfilled the role on six previous occasions, said there was a lot of work involved to pull off a successful Jersey Rally.
"Sponsors are something we're short of and it is a struggle every year - we try to sell each stage to individual sponsors and that's proved very, very difficult," added Gorvel, although he did point out that the event has a headline sponsor in place for 2014.
"There was a legitimate worry [the race wouldn't take place in 2014] on the basis that there needed to be a lot more involvement from the competitors in order to make the committee's life a lot easier.
"And without the householders, residents and businesses on board we wouldn't be able to have this event.
"Our success rate for people agreeing to let us go past their front door has increased dramatically - we probably have, on average, no more than five people who say no."
The race, which goes through eight parishes, is one of the few rallies left in Great Britain which is still run entirely on public roads.