Andy Priaulx relieved with podium return
Last updated on .From the section Motorsport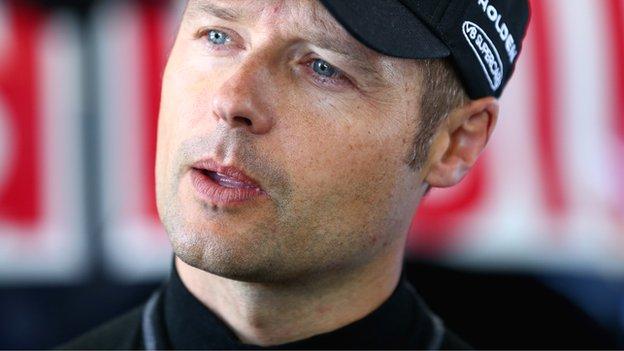 Guernsey driver Andy Priaulx says his second place at the Rolex 24 race at Daytona was a huge boost after a difficult spell in the DTM series.
Priaulx has switched to racing in the United States, where he races in the new United SportsCar Championship.
"I'm really, really pleased," the 40-year-old told BBC Guernsey.
"DTM was really tough so to come in to a really tough race like Daytona and finish on the podium and be competitive is just a great feeling for me."
The three-time World Touring Cars champion found it a struggle in DTM - the German Touring Car series - to achieve the results he has become accustomed to during his lengthy driving career.
"My driving's come a long way in the last couple of years but I don't think DTM really showed my performances that well," he added.
"I'm still sharp and its nice to get some good feedback for a change.
"I spent the first year blaming myself and then I realised that I was a very small part of a very big picture and you need everything to be perfect [to succeed in DTM]."
Priaulx said his age was not an issue when it came to racing at the top end of the sport.
"BMW have been great to me and given me a great opportunity to run in this series which is run by Nascar and is massive in America," he said.
"In terms of lengthening my career then I can look at Tom Kristensen winning Le Mans at the age of 47. If you're fit and focused and the desire is still there then you can still drive at a high level."
"I'm going to race at some of the most fantastic race tracks all over America and I can't wait."