Manx Grand Prix newcomers visit Isle of Man
Last updated on .From the section Motorsport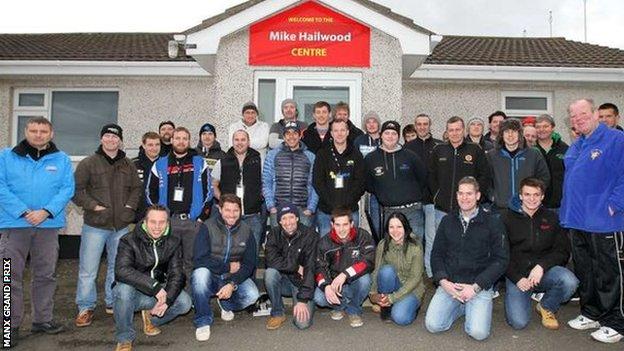 Twenty-five riders looking to make their Manx Grand Prix debut in August have had their first taste of the Isle of Man Mountain Course this weekend.
The newcomers came from all over Europe and the British Isles to take part in a number of sighting laps of the 37.75 mile (60km) TT course.
Organisers said it will give the riders a "valuable insight into what lies ahead".
Experienced riders also answered questions about the event.
It was the first of two newcomer days set up by the Mike Hailwood Foundation (MHF).
A MHF spokesman said riders had come from "all over Europe including France, Holland and Italy".
The Foundation was established in 1981 in response to the wish from his many fans to find a way to commemorate the life, talent, success and popularity of the eight-time world champion.