Tony Stewart returns to Nascar three weeks after fatal Ward crash
Last updated on .From the section Motorsport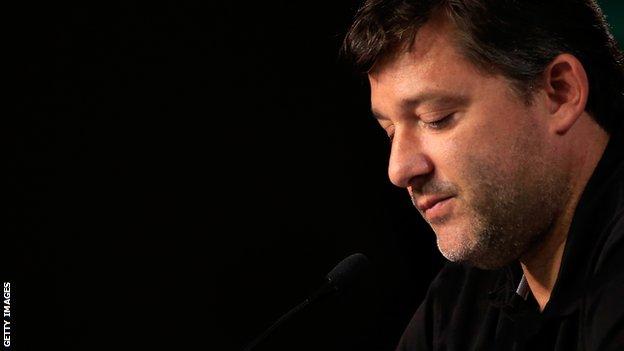 Three-time Nascar champion Tony Stewart will return to the sport this weekend, three weeks on from the crash that killed Kevin Ward Jr.
The Stewart-Haas Racing driver has been given clearance to return in Atlanta after hitting the 20-year-old, who had left his car in a New York sprint race.
"This is something that will definitely affect my life forever," Stewart said.
"This is a sadness and a pain I hope no-one ever has to experience in their life."
He continued: "But I know the pain and mourning Kevin Ward's friends and family are experiencing is something I can't even imagine.
"This has been one of the toughest tragedies I've ever had to deal with, both professionally and personally. I want to thank all my friends and family for their support."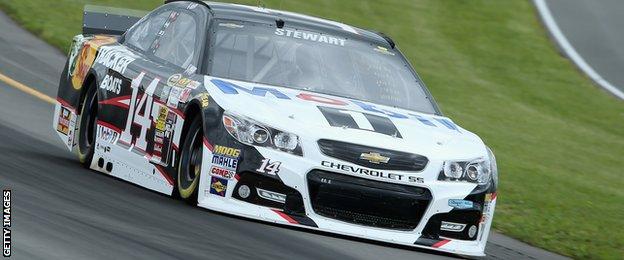 Ward was hit after coming onto the track and angrily gesturing at Stewart following an earlier collision between the pair, but investigators have found no evidence of "criminal behaviour".
"Tony Stewart has received all necessary clearances required to return to all racing activities, and therefore is eligible to compete this weekend at Atlanta Motor Speedway," added Nascar vice-president Steve O'Donnell.
"Nascar has remained in constant contact with his race team, and we will stay very close to this situation as Stewart returns to competition."