Isle of Man TT: James Hillier re-signs for Quattro Plant Kawasaki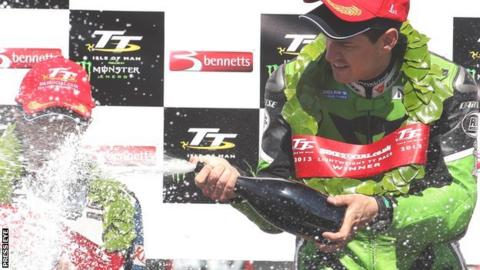 Former TT winner James Hillier has re-signed for the Quattro Plant Kawasaki team for the 2015 International road races.
Hillier, who claimed his first TT victory in the 2013 Supertwins race, will contest the Isle of Man event, the NW200 and the Ulster Grand Prix.
The Bournemouth racer said said he was looking to build on last year's fifth-place finish in the Senior TT.
Team manager Pete Extance said they will be "targeting wins."
He said the team will be aiming for success in the North West 200 and the Superbike and Senior races at the TT in May and June, respectively, next year.
Hillier has already lapped the TT's Mountain course at an average speed of over 131mph.
The Bournemouth-based team will be receiving additional support from Kawasaki's World Superbike team race director Ichiro Yoda.