Lewis Hamilton's brother Nicolas is BTCC's first disabled driver
Last updated on .From the section Motorsport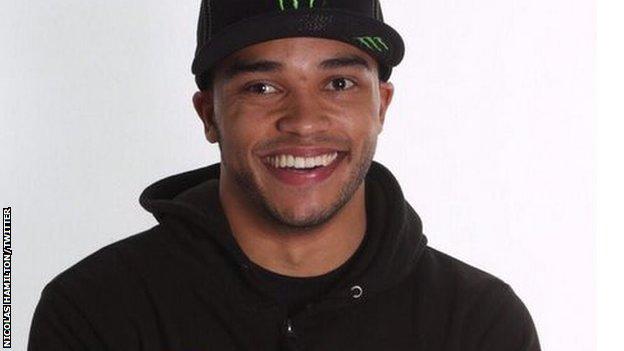 Lewis Hamilton's brother will become the first disabled person to race in the British Touring Car Championship.
Nicolas Hamilton, who has cerebral palsy, has joined the British AmD Tuning team and will compete in five races in an Audi S3.
The 22-year-old told 5 live Sport he is "a Paralympian racing in the Olympics" adding "there's no one doing what I'm doing in terms of disability".
He will start his 2015 race schedule at Croft on 27-28 June.
He will follow that with drives at Snetterton, Rockingham and Silverstone before concluding with the final round of the season at Brands Hatch.
Hamilton, who raced in the BTCC-supporting Renault Clio Cup in 2011 and 2012, has been given 'guest' status for this season and will be not eligible to score championship points.
"Growing up I was told I'd never walk let alone race a race car, but I'm here and I'm trying to do the best job possible."
"I don't think I have got anything to prove. It is about developing me as a driver and learning the ropes," he said.
"I can learn my craft and don't have to go into the championship straight away, as I don't have a lot of experience compared to the people I am racing against."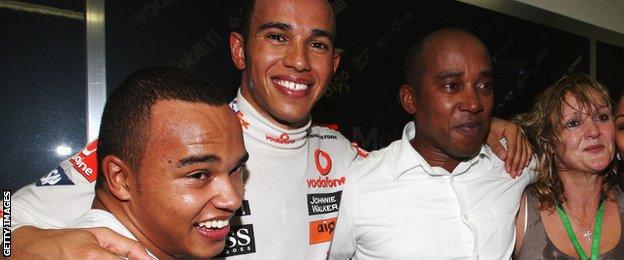 Hamilton said his elder brother, the 30-year-old double Formula 1 world champion, was "excited and proud" that he will be racing in BTCC this year.
"He knows things haven't been easy. When I was growing up I was told I would never walk, never mind drive a racing car," Nicolas continued.
"It is so hard to put my body on the same level as able-bodied people because BTCC is so tough and it is quite brutal in the car.
"I can't jump in a car and drive it like most able-bodied people as we have to make pedals fit me and how my legs work.
"We are trying to minimise the disadvantage I have with my condition. It will be a long couple of months ahead to make sure we are ready."