Manx Grand Prix 2015: Peter Wilkinson joins list of winners
Last updated on .From the section Motorsport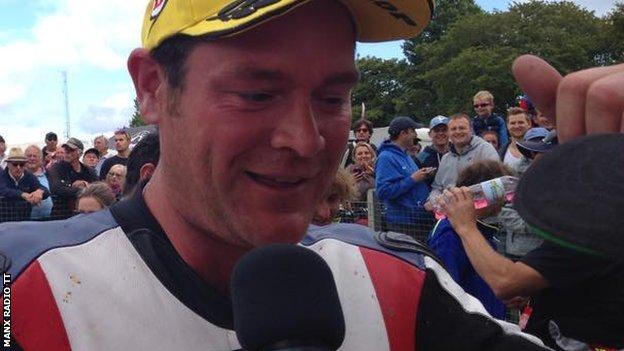 Peter Wilkinson has added his name to an illustrious list including Robert Dunlop and Phillip McCallen by winning the Manx Grand Prix Newcomers title.
The Manx racer claimed a 7.7-second victory over Welsh racer Barry Lee Evans, with Preston's Darren Cooper 21 seconds further back in third.
Wilkinson said it was a "dream come true" to win on his TT course debut.
Colchester racer Gary Vines took the B title, while Gosport's Elwyn Fryer won the C Race.
Vines led the Class B race from start to finish on a 250cc Yamaha and said he was "thrilled to win".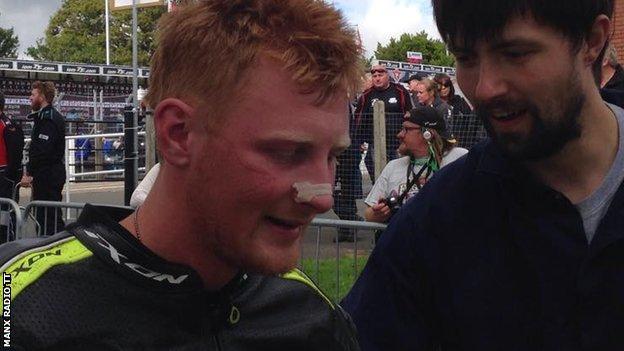 He added: "It is the best moment of my life. I kept my head down and the last lap was mega."
"I can get a rocking chair and a pipe and slippers now and die happy."
Sam Cross finished 48 seconds down on Vines, with Sean Connolly three seconds further back in third.
Meanwhile, Gosport's Elwyn Fryer won the concurrently run Class C race
Fryer finished 47.2 seconds ahead of Japan's Masayuki Yamanaka, with Robert Smith third.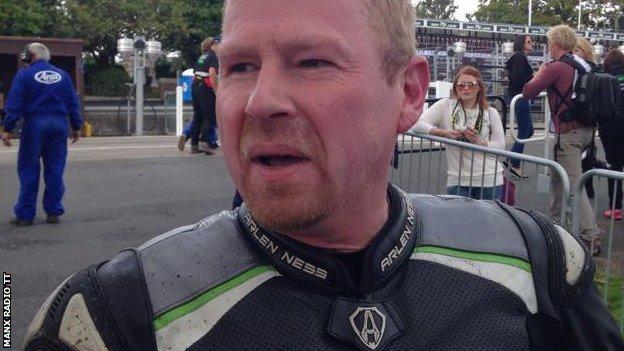 Fryer said: "It is absolutely fantastic. Masayuki was so quick over the Mountain and I learnt a lot.
"This is the best experience of my life so far."
The Newcomers race is broken into three different classifications, with Newcomers A for machines up to 750cc; 650s twins and 250 two strokes are eligible for the Newcomers B Race; and Newcomers C is for 400s and 125cc machines.