Leon Haslam returns to British Superbike Championship
Last updated on .From the section Motorsport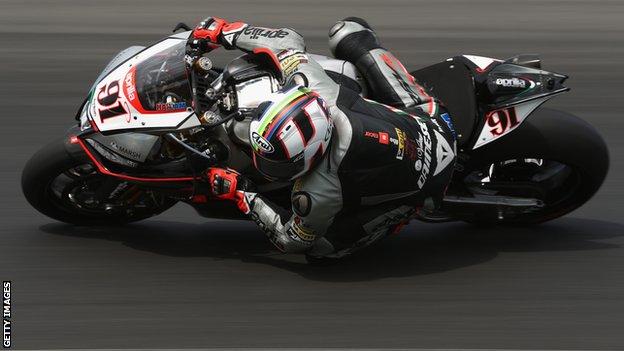 Leon Haslam will return to British Superbike racing for the 2016 season.
The 32-year-old finished fourth in the World Superbike standings in 2015, but left the Red Devils Aprilia team at the end of the season.
Multiple World and British Superbike race-winner Haslam was British SB runner-up in 2006 and 2008 and second in the 2010 World SB series.
"I have unfinished business," said the Derbyshire rider, who will be riding for the JG Speedfit Kawasaki team.

"I have just missed out on the title in the past and so I feel really motivated to try to change that next year.
"I am really excited to be coming back to BSB because there is nothing like it and I want to be challenging to be number one every weekend."
Haslam moved to World Superbike racing in 2009, having won 16 races in the British Championship.
He won five races during his time in World Superbikes.