BBC Sport - Meeke believes 2017 will be 'a step into the unknown'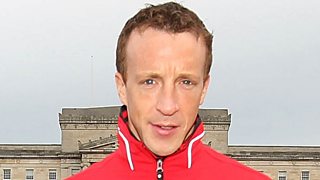 'A step into the unknown'
Kris Meeke believes that the upcoming 2017 World Rally Championship season will be a "step into the unknown."
New regulations, and the end of Volkswagen's departure from the championship, mean that the 2017 field will be as open as ever in recent years.
"On paper, everyone is putting us out there as a championship contender but I just want to get out there and get started and do my job," he says.
"I don't like to set the targets because more often than not you miss. I just want to enjoy it and we'll take a closer look at it in the mid-point of the season."