Nicky Hayden: Ex-MotoGP champion in hospital after cycling accident in Italy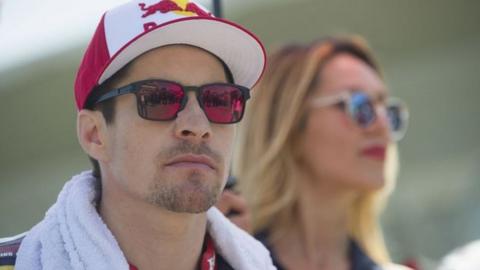 Former MotoGP champion Nicky Hayden has been injured after he was hit by a car while cycling in Italy.
The 35-year-old, who has been racing for Red Bull Honda's World Superbike team this year, is being treated at a hospital in Cesena.
The American competed in the latest round of the World Superbike championship in Italy last Sunday.
He won his only MotoGP championship in 2006, preventing Valentino Rossi from winning a sixth successive title.
Sorry, this content is no longer available.