Isle of Man TT 2017: Anstey replaces McGuinness at Mugen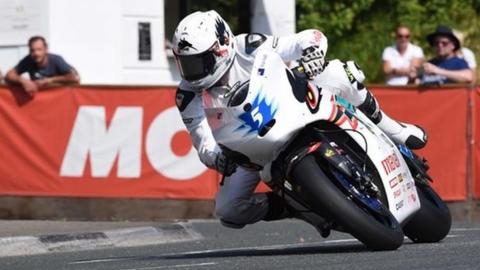 Reigning champion Bruce Anstey will replace John McGuinness for the Mugen team in this year's TT race for electric-powered machines.
McGuinness, 45, was badly injured in a crash at the North West 200 meeting earlier this month.
A spokesman for the Japan-based team wished him a "speedy recovery" and said Anstey was a "natural replacement."
The 48-year-old from New Zealand has won 11 TT races and earned 30 podium finishes since 1996.
He joins Guy Martin in the team for the one-lap race around the island circuit on 7 June.
McGuinness, from Morecambe, holds the lap record for the class of 119.279mph (18:58.743), which he set on way to victory in 2015.
He broke four vertebrae, three ribs and fractured his leg in the crash at the NW 200.