Isle of Man TT 2017: Dutch racer dies after TT Superstock crash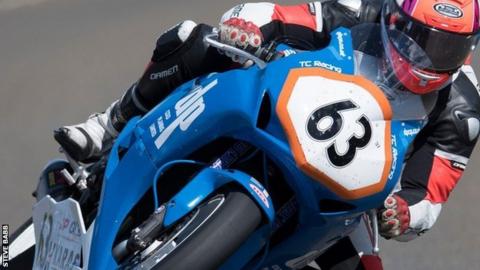 A Dutch racer has died following a crash during an Isle of Man TT race.
Jochem van den Hoek, 28 and from Werkendam in the Netherlands, died from injuries sustained in a crash at the 11th milestone in the Superstock race.
Race organisers ACU Events Ltd said they wished to "pass on their deepest sympathy" to his family and friends.
He was representing the TC Racing Team on a 1000cc Honda Fireblade and had achieved his best ever finish in Sunday's Superbike race.
Van den Hoek is is the second rider to die at this year's event after Davey Lambert from Gateshead died in hospital on Tuesday from injuries sustained in Sunday's Superbike race.
In 2016, four racers died in total and 31 riders have now lost their lives over the past decade.