24 Hours of Le Mans: Porsche take third successive victory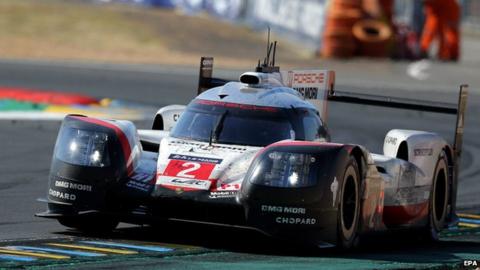 Porsche won the 24 Hours of Le Mans for the third year in a row on Sunday.
Porsche's second car took the victory after the German manufacturer's first suffered a terminal problem while leading with four hours to go.
Film star Jackie Chan's DC Racing Oreca team were second, while Toyota's top two cars retired.
German Timo Bernhard and New Zealanders Brendon Hartley and Earl Bamber shared the drive in Porsche's 19th outright win at the Circuit de la Sarthe.