Lakeland Stages: Josh Moffett wins rally by one second after 40 second penalty
Last updated on .From the section Motorsport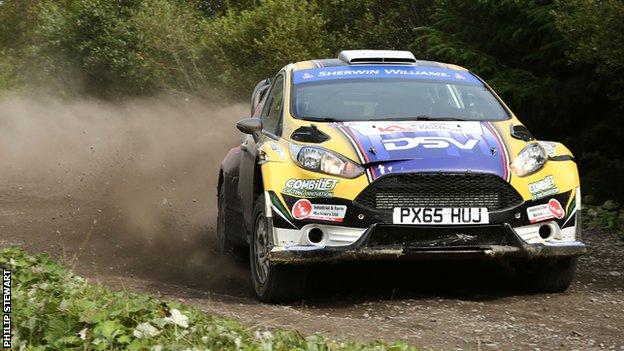 Josh Moffett won the Lakeland Stages Rally by just one second after being handed a 40-second penalty.
The Monaghan driver finished 41 seconds ahead of Desi Henry, but they had to push their Ford to the final time control after breaking down on the road section.
Moffett and co-driver Stephen Thornton were handed the penalty after they were four minutes late to the checkpoint.
Henry moved into second after passing Vivian Hamill on the final stage.
"We got through the final stage without any trouble but about halfway through the road section to the finish, the car just stopped," said Moffett, "Then it went, and then it stopped again."
Organisers of the Enniskillen event received a protest suggesting Moffett and Thornton had received 'outside assistance' to get to the final time control, something that isn't permitted within rally regulations, but this appeal was eventually dismissed.