England win World Netball Series after defeating New Zealand
Last updated on .From the section Netball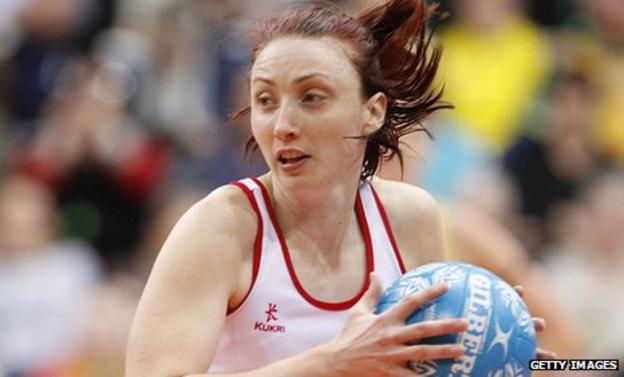 England became World Netball Series champions with a 33-26 victory against New Zealand at the Echo Arena.
Captain Jade Clarke's team, who defeated Australia 27-17 in the semi-final, will take heart from the success ahead of the World Championships at Sydney in 2015.
England head coach Anna Mayes told englandnetball.co.uk: "We have to make sure we keep stepping forward.
"We've raised the bar and expectations and the pressure is on us."
She added: "I think we need to keep in perspective. It is the start of a four-year cycle so there are going to be some steps back before we move forward again.
"It is just ensuring we are clear with what our objectives are for each performance area we are in."