Manchester Thunder: Janelle Lawson to return next season
From the section Netball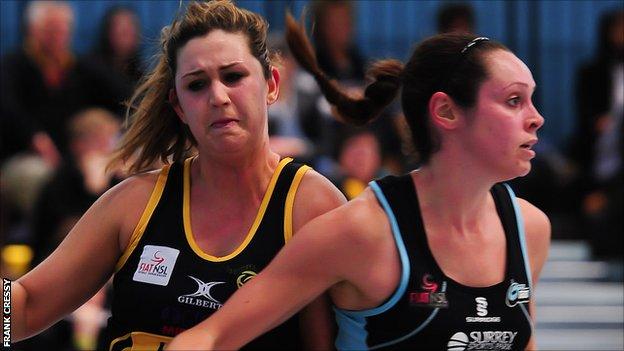 Manchester Thunder have confirmed that Janelle Lawson will be returning to play for the club next season.
Lawson, from Perth, starred as for the first time in their history in May.
The ex-Australia Under-21 international said: "I had a great experience playing for Thunder last year, topped off by winning the Grand Final.
"I made some great friends here who made me feel very welcome, and it made my decision to come back so easy."