Jersey beat Guernsey 43-25 to retain netball inter-insular
Last updated on .From the section Netball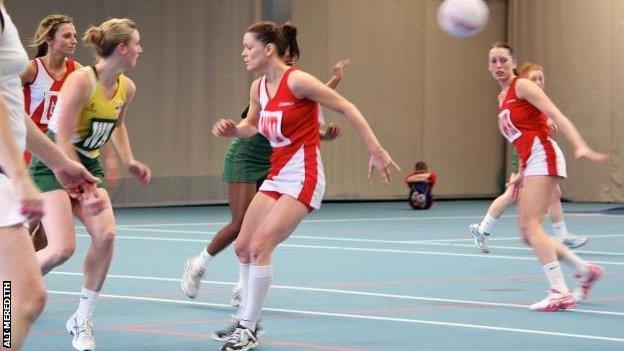 Jersey crushed Guernsey 43-25 at Beau Sejour to retain the inter-insular title for another year.
Jersey won six out of the eight matches to be played, only losing the 'B' and veteran's matches.
Jersey's Team Jets currently play in the English league while Guernsey have only just set up their Panthers side as they look to try to improve.
"Jersey had the edge this year because they're playing in the UK," said Guernsey coach Gill Queripel.
"The idea this year was to get the girls a lot fitter, get them to compete and get them to believe in themselves.
"The gulf between Guernsey and Jersey has been growing over the past four or five years, they've been accessing a lot more competition than we have," she added to BBC Guernsey.
But Queripel says her side, which has lost to Jersey for the past eight years, is improving and are starting to claw back the gap between the two islands.
"We've started to put our house in order but it's not a quick fix.
"Each year we want to make more inroads and make life harder for our sister island."