Netball coach Melissa Hyndman compared to Sir Alex Ferguson
By Jessica Creighton
BBC Sport
Last updated on .From the section Netball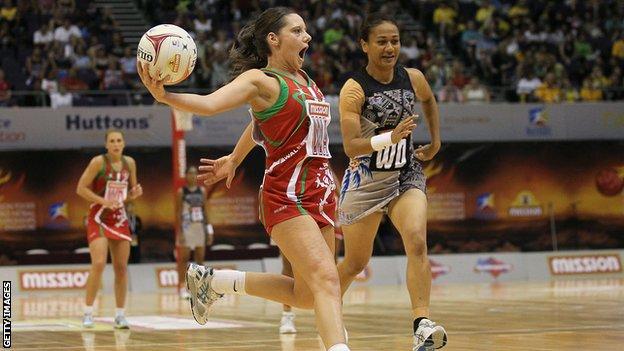 Is Melissa Hyndman really the Sir Alex Ferguson of netball?
The New Zealander's no-nonsense approach, colourfully worded team talks and complete overhaul of Welsh netball has led to similarities being drawn with the fierce former Manchester United manager.
In her three years at the helm, Hyndman has imposed curfews on her players, banned them from taking nutritional supplements and even demanded they befriend her on Facebook so she can keep across their extracurricular activities.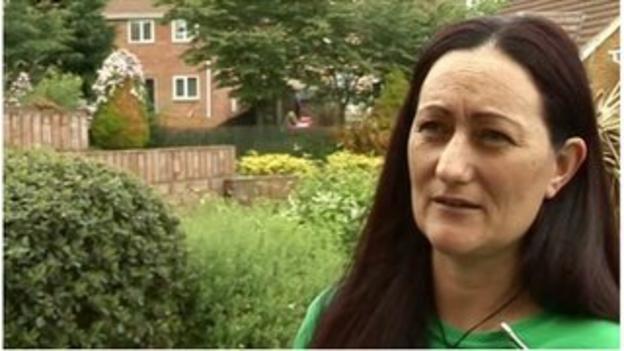 She delivers results, though. When she took over, Wales were 19th in the world rankings. Now they are eighth - the highest they have ever been.
Hyndman has also overseen the most successful season in the history of the Celtic Dragons, a campaign in which they reached the Super League grand final.
"I refuse to believe that Fergie is more scary than Melissa," Wales defender Nia Jones tells BBC Sport, recalling the occasion three years ago when they first met at a training session.
Hyndman handed Jones and her team-mates a wet wipe. Their first task of the evening? To take off their make-up.
"This Kiwi was telling me to take my mascara off. I did as I was told," she remembers of Hyndman's uncompromising methods.
Then there are the legendary team-talks - very public, very lively half-time huddles which have been described by the Welsh media as Hyndman's equivalent of Ferguson's infamous "hairdryer treatment".
"She's been in trouble before for swearing," explains Jones. "But that's what we need to get us pumped up as a team. If you're not playing well, you're coming off. It's as simple as that. That makes everybody raise their game because people are fighting for positions."
Hyndman, who moved to Cardiff in 2010 with five of her seven children and partner Adam to take the job, admits: "If they're playing like crap I tell them, 'You're playing like crap.'
"At half-time, if there's something I have to say, I say it and I raise my voice and tell them straight," she tells BBC Sport.
Sitting at the side of a netball court having watched the Wales under-21 side, where she is assistant coach, battle to their best finish at a World Championships, Hyndman's answers are surprisingly soft-spoken and threaten to be drowned out by the players' on-court warming down.
But her eyes reveal a determination and focus which reflects her fiery public persona.
"Because I'm a Kiwi I'm very direct. I don't just yell and scream, but you've only got two minutes before you've got to send the troops back out on court to do battle."
Hyndman had never been to Wales before becoming head coach. She breaks into a smile as she recalls stepping on to Cardiff soil for the first time, having moved her family from the other side of the world in Fiji, where she was their national netball coach.
"I arrived with five children and my other half on a platform in Cardiff. It was so cold. We had about 12 bags. My kids looked at me and said, 'Mum you're crazy, what are we doing here?' We'd been living in shorts and tank tops for the last 18 months.
Hyndman admits there were sacrifices - "I've missed most of my children's birthdays" - but says she was spurred on by the death of her father who told her to "follow your dreams" before he passed away. Cue some extravagant plans to revolutionise Welsh netball.
They were 19th in the world; she wanted to make them a top-10 side. The players were not fit enough; she pushed to add swimming and cycling to their fitness regimes. They were known as the plucky side where being second-best was accepted; Hyndman vowed to rid Wales of their "defeatist mentality".
"For the first six months I came and I observed," says Hyndman, who is Wales' first and only full-time paid national netball coach. "I looked around the whole country, at every age group, and watched these girls and I thought, 'What a bunch of divas.'
"By the looks of it anyone could represent Wales and to me that was wrong. Coming from New Zealand where people would die to have that silver fern badge over their heart, that's what I wanted to create."
Now, it is only the senior Wales players who have the iconic three white feathers on their netball dress badges. The junior players have to earn the right.
"I wanted there to be more prestige when you're representing your country," Hyndman says. "There's no drinking, no going out, no clubbing and the dress code has changed. Everybody in Welsh netball had to make me their Facebook friend so I could find out what they're up to.
"As I said to them: they were unfit, they were fat and they were lazy. I don't believe in the word diet - it's not about diet. Life is to live and enjoy, but if you're an athlete you will make sure you eat the right foods. I don't believe in supplements; it's a load of rubbish."
It wasn't just physical wholesale changes that were needed. To make Wales a top-10 team, the players and coaches needed to believe it.
"When they're going to play New Zealand [one of the world's leading nations], they're shaking in their boots. I said to them, 'So what. They go to the toilet and they eat, like you. Go out there and show them what you're made of,'" says Hyndman whose side won their first Europe Open Netball Championship in June and confirmed their place at the 2014 Commonwealth Games.
"I came into Welsh netball and created a new culture. I said to them, you're either in or you're out. I believe in this and if you're going to be part of it you need to believe in me as well.
"People do call me a control freak and I have to admit it. I'm not one of these people who are like, 'I am God and you will do what I say,' but there always has to be a leader. On every ship there's a captain. If there wasn't, the ship would be going around in circles."
Hyndman's unrelenting ambition has been infectious. The supporters now wear matching red T-shirts with the phrase 'I believe'. And people aren't as horrified as they might be at her next goal of a top-five finish at the Commonwealths next summer.
"She's a controversial character," Jones says, "But I absolutely love it. You can't fault her in terms of results because we're competing with players that are professionals. We're getting results all across the board. It can only get better."