Welsh Netball appoint Mike Watson as new chief executive
Last updated on .From the section Netball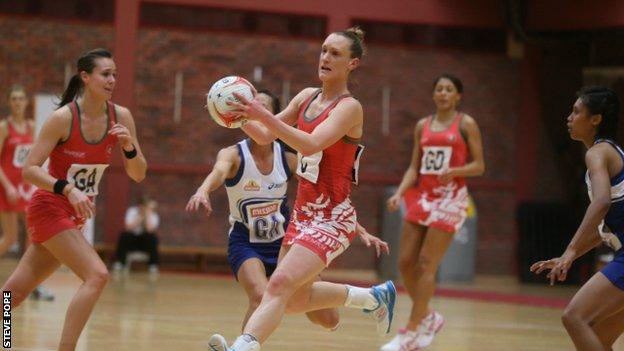 Welsh Netball have announced the appointment of Mike Watson as new Chief Executive, to commence in April.
Watson was initially general manager of the Netball Superleague before being promoted to Performance Competitions Manager with England Netball.
Jean Foster, currently in the role until Watson takes over, was confident that he will prove to be a positive appointment.
"I think he's a really good acquisition for us," said Foster.
"Especially entering into the business at the height of the season with the Commonwealth Games coming up.
"I think he's going to be well-equipped to deal with all the challenges in front of him."