Netball: Scottish Thistles lose heavily to Proteas
Last updated on .From the section Netball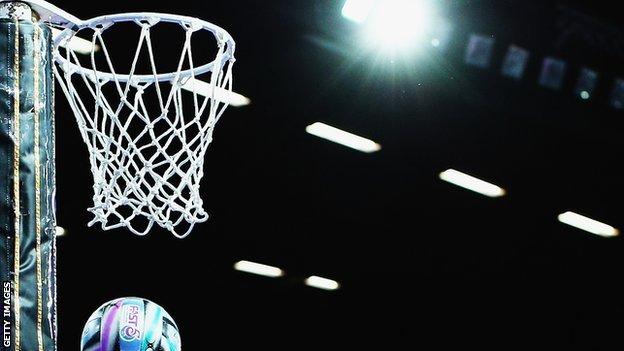 The Scottish Thistles suffered defeat in their first Test against Proteas, the South African national team, in Cape Town on Thursday.
The hosts, ranked sixth in the world, led comfortably throughout the match, building on a 26-12 half-time lead to end the match 56-29 victors.
Despite improvements in the Scots' fitness, the visitors were punished most heavily in the final quarter.
The teams meet again on Friday evening, with the final Test on Saturday.
The Thistles, ranked 12th, will play St Lucia, New Zealand, Jamaica, Malawi and Northern Ireland at the Commonwealth Games this summer.
Scotland: Claire Brownie, Karin Connell, Rachel Forbes, Lynsey Gallagher, Lesley MacDonald, June McNeill, Fiona Moore-McGrath, Hayley Mulheron, Samantha Murphy, Jo Pettitt, Gemma Sole, Fiona Themann