England squad: Tamsin Greenway misses Jamaica tour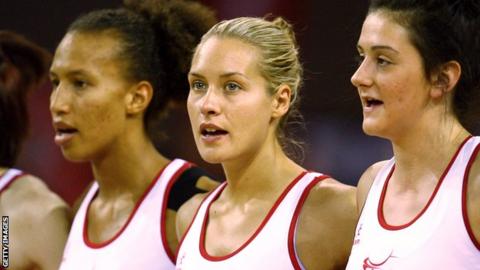 Tamsin Greenway has dropped out of the England squad for the forthcoming tri-series in Jamaica for personal reasons.
The 32-year-old wing attack, who is player-coach at Surrey Storm, returned to the international fold last month after a two-year hiatus.
Greenway has been replaced by Sophia Candappa for the trip to the Caribbean.
Anna Mayes' side, who beat Malawi 2-0 last month, face Jamaica in a double header next weekend with the final game being played on 13 January.
The tour starts England's countdown to the World Cup in Sydney in August.
England have finished as World Cup runners-up once, in 1975, and have four third-place finishes, the most recent in 2011.
England squad in full: Jade Clarke (co-captain), Pamela Cookey (co-captain), Ama Agbeze, Sara Bayman, Sophia Candappa, Eboni Beckford-Chambers, Sam Cook, Kadeen Corbin, Sasha Corbin, Rachel Dunn, Stacey Francis, Jo Harten, Laura Malcolm, Geva Mentor