Team Jets beat Loughborough 53-48 in Premier League Three
Last updated on .From the section Netball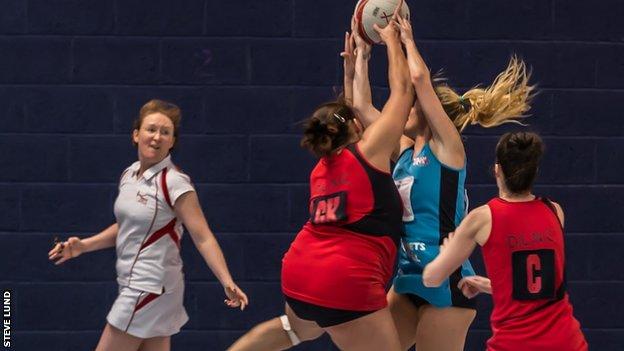 Jersey's Team Jets are just four points off the top of Premier League Three after winning at bottom-of-the-table Loughborough TFC 53-48.
The result follows the island side's impressive last week.
Meanwhile, Kent lost 54-48 to second-placed Ryland, who go level with them at the top on 61 points.
Jersey have three games left this season - all at home - as they aim to make the end-of-season play-offs.