Scotland Thistles to receive coaching from Irene van Dyk
Last updated on .From the section Netball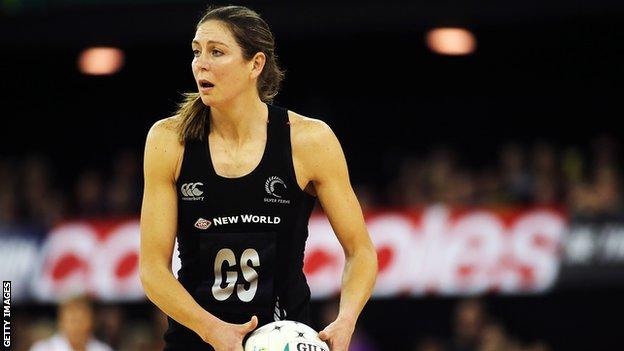 New Zealand netball star Irene van Dyk is set to work with Scotland in the run up to August's World Cup in Sydney.
Van Dyk, the most capped international player of all time, is a former teammate of Scotland coach Gail Parata,
The 43-year-old announced her retirement last year after more than two decades in the sport.
"Irene van Dyk is one of the most iconic netball players in the world," said Maggie Murray, chief executive of Netball Scotland.
"I couldn't believe it when I learned she was coming to work with the squad.
"Gail Parata confirmed that Irene would be in Scotland for the first two weeks in July and they will work together with the players.
"Irene represents what every international goal-shooter aspires to be: a consistent 'anchor' for the team. She averaged a 90% conversion rate per game and was an inspirational leader on and off the court.
"Our players and coaches will undoubtedly benefit from her words, wisdom and experience, not just for this World Cup but for many years to come."
South African born Van Dyk represented both the country of her birth and New Zealand, playing in four World Cups and three Commonwealth Games.