Guernsey Panthers capable of promotion, says head coach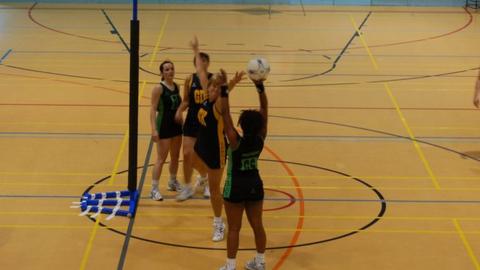 Guernsey Panthers head coach Denise Bourgaize says the island side have a good chance of securing promotion from Division Two South this season.
Panthers lost in the play-offs for a second successive season in May.
"We stand a good chance. It was our silly mistakes that lost it last year," Bourgaize told BBC Guernsey.
"We've taken a lot of positives from it, learnt loads and they're getting more consistent each year, so hopefully this year is their year."
The team, which was only formed in 2012, returns to training on Thursday after a six-week break following their play-off loss.
"It's a clean sheet for everybody, regardless of who you are or what you were playing last year," added Bourgaize.