Mostert & Potgieter: Team Bath sign South Africa pair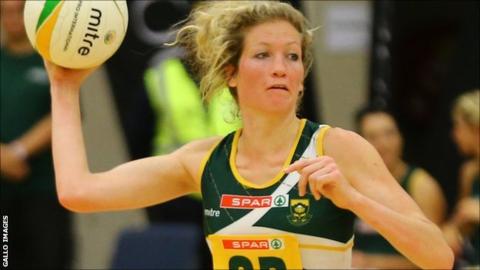 Team Bath have signed South Africa pair Karla Mostert, who plays at goal-defence or wing-defence, and goal-shooter Lenize Potgieter.
The pair represented South Africa at the 2015 Netball World Cup in Australia, where they finished fifth.
"I'm looking forward to this journey and learning as much as I can from the coaching team," said Mostert, 25.
Potgieter, 22, added: "I'm really excited. Opportunities like this don't come my way too often."