Lisa Bowman shoots Northern Ireland closer to Commonwealth Games spot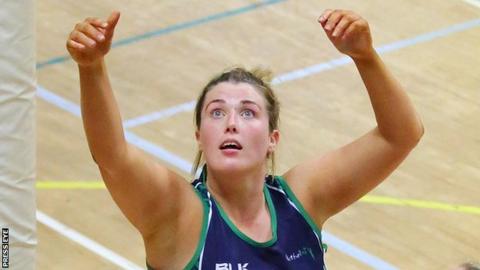 Northern Ireland's netballers took a big step towards qualification for the 2018 Commonwealth Games with victory over Barbados in Lisburn on Wednesday.
Star shooter Lisa Bowman got 49 goals as the home side won 51-35.
Northern Ireland also defeated the Republic of Ireland and Singapore earlier this week.
The girls in green need to beat Barbados again in Friday's Quad series final to secure their spot at the Gold Coast games next spring.