Lisa Bowman shoots Northern Ireland closer to Commonwealth Games spot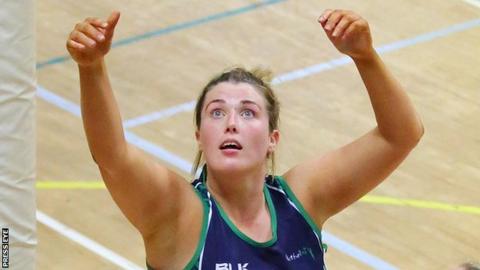 Northern Ireland's netballers took a big step towards qualification for the 2018 Commonwealth Games with victory over Barbados in Lisburn on Friday.
Star shooter Lisa Bowman got 33 goals as the home side won 35-33.
Northern Ireland beat Barbados 51-35 on Wednesday and also saw off the Republic of Ireland and Singapore, before winning the Quad Series final.
The win keeps their top 12 world ranking ahead of the official cut-off date of 1 July.