Netball Superleague: Celtic Dragons 49-61 Mavericks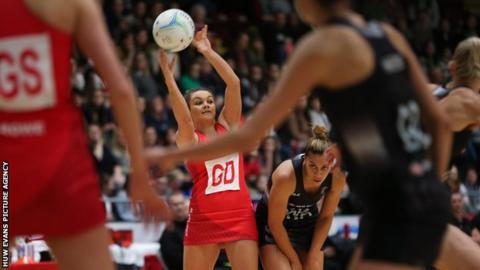 Celtic Dragons were beaten 61-49 by Mavericks in their opening Superleague match of the season.
This was the Celtic Dragons first game since head coach Trish Wilcox left Welsh Netball in January.
The Hertfordshire-based Mavericks were ahead at the end of all four quarters.
"These girls have been through the mill a bit, so it's a case now of them feeling that they've got nothing to lose," interim assistant coach Natalie Peperell told BBC Sport Wales.
"We put out a good performance tonight, there's obviously inconsistencies, the second quarter we dropped it a little bit but overall I'm pleased."
Celtic Dragons next play Team Bath at home on Monday, 19 February.