Netball Superleague: Surrey Storm 70-42 Celtic Dragons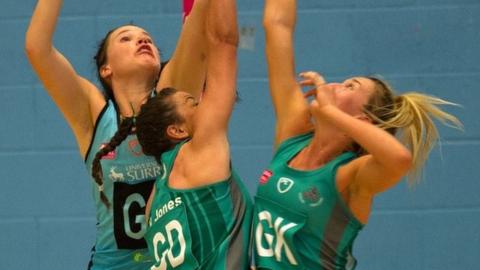 Celtic Dragons suffered their second defeat in three days with a 70-42 loss to Surrey Storm in Round 11 of the Netball Superleague.
The Dragons had another nightmare start and trailed 33-17 at half time.
Despite an improved second half performance, Surrey Storm's South African goal shooter, Sigi Burger, kept the home team in front scoring an impressive 57 goals from 60 attempts.
Celtic Dragons next match is home to Loughborough Lightning on 14 May.