Toye relishing North West debut
By Alvin McCaig
BBC Sport NI
Last updated on .From the section Northern Ireland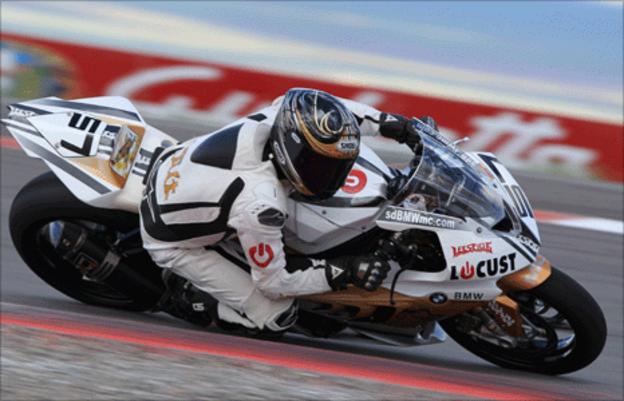 It takes something special for a man to swap sunny San Diego for the rain and chilly winds of Northern Ireland.
Racing in the North West 200 has proved to be the irresistible lure for Californian rider Jeremy Toye.
The 38-year-old makes his Triangle debut this week with the English-based Sondel Racing Kawasaki UK team.
Toye was a mere 14 when he started his two-wheel racing career which has taken in supercross, motocross, flat track and desert riding.
The motorbike performance shop owner got his first taste of road racing at the Macau Grand Prix before competing in the Isle of Man TT in 2006.
His next challenge is the NW200, but Toye has not arrived on the north coast as a bewildered rookie, attempting to learn the curves and corners of the nine-mile course in quick time.
This rider may be thousands of miles away but the virtual world is allowing him to get in plenty of homework before the ultimate test.
"I'm playing the North West 200 video game here in San Diego - it's as close as I can get to the real thing," said Toye.
"I learned about the Isle of Man course in the same way and, as each TT lap is almost 38 miles, it took plenty of time on the game to get to know the course.
"But it proved invaulable when it came to racing because by that time I knew virtually every bend of the circuit.
"The North West is much shorter so I hope it won't take too long to know how to get around, although obviously I will be experiencing the ground conditions for the first time."
Racing through the streets of Macau did little to prepare Toye for the open country marathon that is the Isle of Man TT.
Video games have their limitations, as Toye was to find out when he made his debut on the island circuit five years ago.
"I had raced on all sorts of bikes and done virtually everthing in the sport," he added.
"But nothing prepared me for my first lap in the TT - it was mind-blowing and the most scary experience of my life.
"It was still scary after two and three laps, but at the same time absolutely thrilling and I suppose I was hooked.
"Racing in open country on public roads is unbelievable and it was a real challenge to keep my concentration for such a long distance."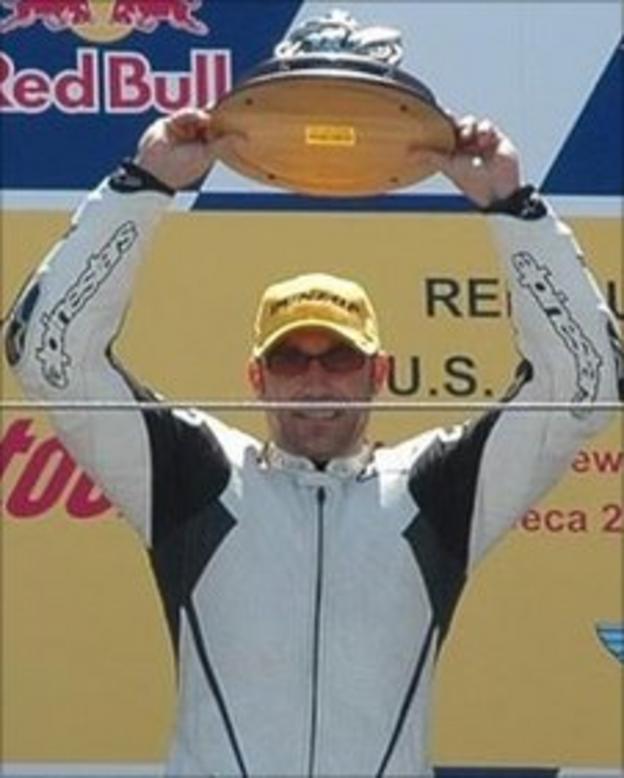 Despite getting a fright, Toye managed to become one of only five newcomers to lap the Mountain Course at more than 120mph and he will be back in TT action a month after the NW200.
However, it was Toye's third place finish at last year's Macau GP which attracted the interest of Sondel Racing, run by former TT rider John Weeden and his son Yonny.
They were impressed by the American and he was quickly signed up along with Maidstone's Steve Mercer, another North West newcomer.
Toye's knowledge of the NW200 was limited before fellow riders at Macau told him it was a meeting not to be missed.
Most debutants are fearless youngbloods but this thirty-something firmly believes age will be on his side when he competes in the Superbike and Superstock races.
"I'm a contradiction - the older I get the faster I get, so my age is surprisingly an advantage," said Toye.
"I didn't know much about the North West 200 but the guys at Macau were always talking about it, saying how great it was and that it was a really well organised event.
"So I was delighted to be offered the chance to compete in this year's North West and it was an offer I couldn't turn down.
"I will gve it my best shot and I know it will be an amazing experience."