Steve Parrish's NW200 column

By Steve Parrish
BBC motorcycling analyst
Last updated on .From the section Northern Ireland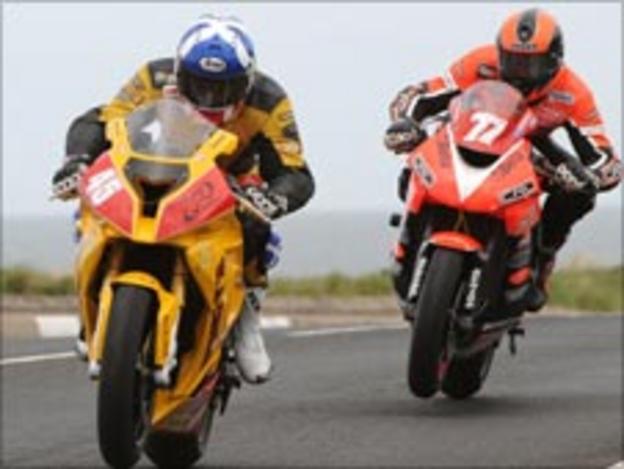 I'm disappointed that John McGuinness and Keith Amor won't be riding at this year's North West 200 but we still have an incredibly strong field and I'm expecting some great racing.
I knew early on that they would be riding for the Honda TT Legends team at the 24-hour race in Spain and I'm sure they must be very disappointed to miss out.
I know they both love the event and it's just a shame that the events have clashed.
I'm surprised that Honda opted to take them to the Spanish race as I'd have thought they would have got a lot more publicity by being at the North West.
Both guys would have been genuine challengers for wins and the North West is a much more high profile event - the Albacete 24-hour will be well off the radar.
Steve Plater will be missing too as he has retired from the roads side of the sport, but I thought the injury he sustained last year may be career-threatening, so I'm just glad to see him back racing.
Ian Hutchinson has lost his race to be fit but he's been sensible in waiting until he is fully healed before racing a motorcycle again.
In their absence, I think Alastair Seeley will be very much to the fore and may win more races than anyone else.
Some riders will feel they have a point to prove, including Cameron Donald and Bruce Anstey, who didn't quite reach the heights of previous years last season.
Guy Martin will be hungry for his first win at the event and Michael Dunlop should be pretty hot.
Ryan Farquhar is always a hard charger and Michael Rutter has proved he is still a real threat with his form in British Superbikes.
Michael has bags of experience and he'll put that to good use.
Stuart Easton is another rider who has been going well in BSB and the Kawasaki seems to suit him.
He's been at the North West quite a few times now and knows the track well.
Stuart and Alastair have the advantage of being very light, they both weigh around 55kg I think, and that makes quite a difference down those long, fast straights.
Conor Cummins is recovering from major injuries and I think he'll just be happy to get back to full fitness and enjoy being on a motorcycle again - I'm not expecting any major fireworks from him.
Among the leading newcomers this year will be Simon Andrews, although he's not having his best season so far.
The North West course is a lot easier to learn than the TT but it still takes a year to get used to the intricacies of it.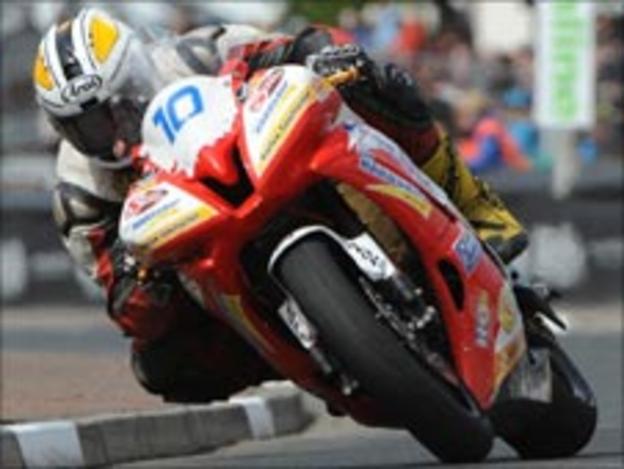 Many people will be disappointed that there are no two-stroke classes on the programme this year but there are no 250s at grand prix level or in the British championships now so I'm afraid they are a thing of the past.
We have to look ahead and be aware of the classes where the top riders and manufacturers want to compete.
There were only three or four riders at the most capable of winning the 250 race, while in the other classes there are maybe 12 who have some chance of winning.
The demise of the two-strokes means that many of the riders will now be competing in all five races and there won't be much time for a breather out there.
It will be tough doing five straight races but they are tough blokes who are doing it.
There's not a huge amount to choose between the main manufacturers at the moment - it depends on how the bikes are prepared, how the engineers set them up, the ratios, the mapping and everything else.
The big Kawasakis have a lot of top speed and should go well and the BMWs are fast, but there's really not a lot in it.
Any bike that is set up properly should have a chance - it's all about who's doing the work on them and who's riding them.