Club Eirne withdraws support for Fermanagh footballers
Last updated on .From the section Northern Ireland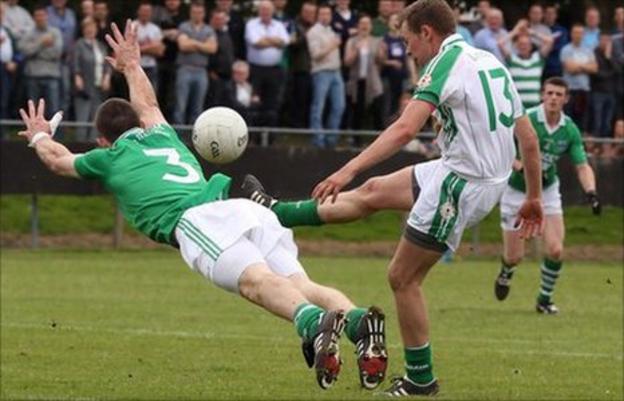 Fermanagh GAA fund-raising body Club Eirne has withdrawn its support from the county's struggling football team.
The decision is the latest blow for the county after a disastrous season for the Erne footballers.
Manager John O'Neill's first year in charge has seen a number of players making themselves unavailable for the county squad for a variety of reasons.
An Ulster SFC hammering by Derry was then followed by an embarrassing qualifier defeat against London.
The fund-raising body was set up by Fermanagh supporters after the county's surprise run to the All-Ireland Football semi-finals in 2004.
Most counties now have a similar fund-raising body, which while not necessarily part of county boards, invariably has links with counties' official structures.
Fermanagh county chairman Peter Carty is a member of Club Eirne although he has made clear that he has not been involved in the decision to withdraw support from the football team.
A Club Eirne letter stated that the body had "very reluctantly decided to withdraw from supporting the county team financially for the immediate future".
In previous seasons, then managers Charlie Mulgrew and Malachy O'Rourke met with Club Eirne to outline their funding needs.
However, according to the Club Eirne statement, no such meeting took place ahead of this season.
"For the current year, no request for support has been received from the county senior team manager and there has been no contact in respect of such support."
Club Eirne has provided around £400,000 of support to the county team since it was set up.