Seamus McEnaney to stay on as Meath football manager
Last updated on .From the section Northern Ireland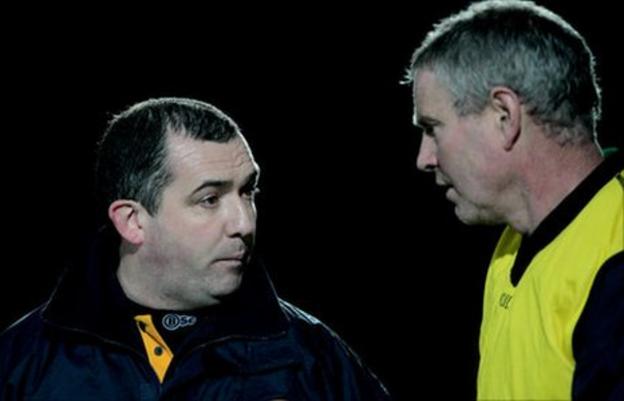 Seamus McEnaney will remain in charge of the Meath team for next season.
The former Mongahan boss did not face a vote of confidence at Monday's county board meeting, instead the board said a review will be made next year.
Selectors Liam Harnan and Barry Callaghan resigned in May and both sent letters to be read at the meeting.
Harnan accused McEnaney of having a "personal agenda" and described the management team as "malfunctioning" while Callaghan was also critical.
Callaghan claims there was dysfunctional management relating to Graham Geraghty's surprise return to the Meath panel.
Both Harnan and Callaghan were informed of Geraghty's return by text.
Geraghty will be one of McEnaney's selectors next season.
Assistant manager Tom Keague was also approved by the county board for the 2012 campaign.