Canavan recalls six players who opted out of 2011 Erne squad
Last updated on .From the section Northern Ireland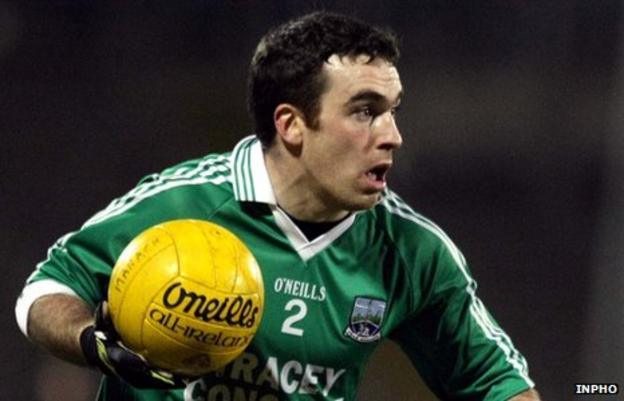 Peter Canavan's first Fermanagh football panel includes six players who refused to play under then manager John O'Neill earlier this year.
Canavan's squad for the McKenna Cup includes Shane Lyons, Niall Bogue, Mark Little, Liam Lynch and Seamus Quigley.
James Sherry, who also withdrew his services from O'Neill's panel in March, is also part of the panel although he won't play in the McKenna Cup.
Others who opted out during O'Neill's regime have emigrated or are injured.
James Connolly, Ciaran Flaherty and Peter Sherry also were among 11 players who signed a statement outlining that they would not play under O'Neill.
Connolly is working in Australia while Flaherty and Sherry are currently in England.
Tommy McElroy, who also signed the statement, is currently out of action because of injury but like Martin McGrath, is expected to be considered for the squad when he regains fitness in the New Year.
Newcomers to the Fermanagh senior panel include Ederney keeper Chris Snow, Belnaleck youngster Kane Connors, Belleek's Brian Mullin, Derrygonnelly's Declan Cassidy, Lisnaskea's Niall McElroy, St Patrick's Paul Cosgrove plus Eoin Donnelly.
Connors, Barry Mulrone, Snow and James Sherry are part of the panel but will not feature in the McKenna Cup.
The panel also includes Ryan McCluskey who has opted out of his soccer commitments with Dungannon Swifts to concentrate on GAA.
Fermanagh squad: Ronan Gallagher, Michael Jones, Shane Lyons, Niall Bogue, Conor Quigley, Barry Owens, Ryan McCluskey, Paul Cosgrove, Eoin Donnelly, Eamon Maguire, Darryl Keenan, Daniel Kille, Pat Cadden, Seamus Quigley, Paul Ward, Chris Breen, Tomas Corrigan, Sean Quigley, Mark Little, Brian Mullin, Niall McElroy, Liam Lynch, John Woods, Declan Cassidy, Ryan Keenan, Brian Og Maguire