Dromore appeal over ban turned down by Ulster Council
Last updated on .From the section Northern Ireland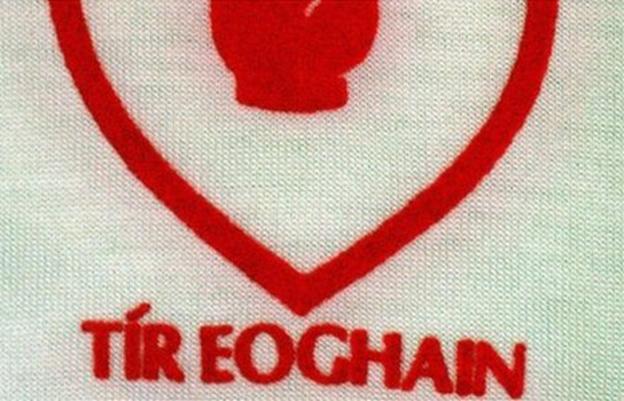 Dromore have lost a final appeal against their exclusion from next season's top four play-offs in Tyrone.
The ban was handed out following a brawl which marred the Division One League final against Carrickmore last month, which Dromore won.
Dromore had an initial appeal rejected by the Tyrone hearings committee and the Ulster Council has now turned down a second appeal from the club.
Carrickmore decided not to appeal sanctions given by the Tyrone CCC.
The league final, played at Dunmoyle on 13 November, erupted into violence with just four minutes to play.
Fighting among the players on the pitch spread to the stand, with a number of spectators sustaining injuries.
Suspensions totalling 452 weeks were handed out to players and spectators involved in fighting, along with fines and restrictions on the playing activities of both clubs for next season.
Four people from each club involved in fighting in the stand were banned for a year.
A Carrickmore player had his suspension reduced from 48 weeks to 36 weeks on appeal.
Goalkeeper Plunkett McCallan, who was handed a one-year suspension, was one of three Carrickmore players banned.
The clubs were also fined £300 each, the maximum fine under Tyrone bye-laws.
Carrickmore and Dromore will have to play their next two competitive fixtures against each other at neutral venues.
Carrickmore are also banned from taking part in the the 2012 league play-offs.