Cavan Gaels say they have not agreed to Seanie Johnston transfer
Last updated on .From the section Northern Ireland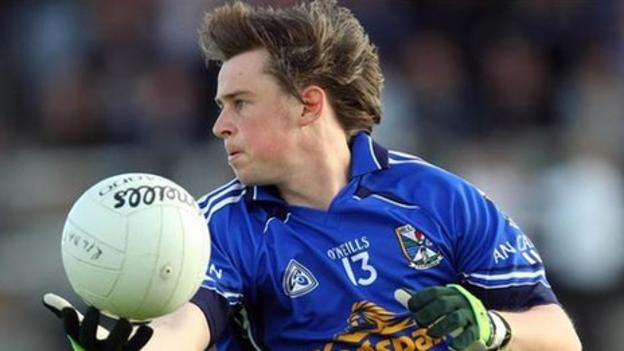 Seanie Johnston's proposed transfer to Kildare appears mired in confusion after his home club Cavan Gaels said that they had not authorised his move.
Reports on Tuesday morning said that Cavan Gaels had reluctantly agreed to let Johnston transfer to Kildare outfit St Kevin's.
However, Cavan Gaels later said that this was incorrect.
Johnston has been dropped from the Cavan county squad and is keen to offer his services to Kildare.
On Tuesday reports, there were reports that Kildare manager Kieran McGeeney had confirmed that 27-year-old Cavan forward Johnston would join St Kevin's.
The Staplestown club have contested the Kildare senior championship since winning the Intermediate title in 2008.
Johnston was recently told by Cavan manager Val Andrews that he was not required for the coming season.
The forward then lost his case for a transfer with the GAA's Central Appeals Committee.
In an interview last week, Kieran McGeeney stated that while he would welcome Johnston, he would have to prove himself like everyone else.
Responded to the morning reports, Cavan Gaels denied that they had agreed to Johnston's transfer.
"We can officially confirm that we have not received any transfer requests from any player within [the] club, or have we signed any transfer forms," the club said on Twitter.