North West 200 2012 'must be a success' - Mervyn Whyte
Last updated on .From the section Northern Ireland
North West 200 Technical Director Mervyn Whyte says it is important that the 2012 races are a success to secure the future of the event.
"We really need to do well this year - it is critical to the future of the event that people come out and support us," said North West supremo Whyte.
"Last year was a downer. We did not get the income we would have liked.
"It is fair to say that this year is crucial and we have changed a few things after taking a lot of feedback."
Only one race was run last year after a series of setbacks on race day, including heavy rain, a security alert and an oil spill on the circuit.
Among the changes put in place for this year is a change to the Tuesday practice schedule and two races being run after practice on Thursday, one for Supertwins and the other for Superstock machines.
The event will be staged on the 'Triangle' circuit from 15 to 19 May.
Former winner Ian Hutchinson will be back on the grid this year after missing out last season through injury.
"There's nothing to motivate you like a year of being forced to watch from the sidelines - it shows you how much you miss being out there," said Yorkshire rider Hutchinson.
"That's all behind me now and I take confidence from the fact that I won the last race I finished at the North West.
"It was a tough period but I took it a few months at a time and proved at Macau that I was somewhere near where I was before," added the Swan Yamaha rider.
Honda rider John McGuinness will return after missing 2011 because of World Endurance Championship commitments, and other riders to confirm their entries so far include Ryan Farquhar, Alastair Seeley, Conor Cummins and Guy Martin.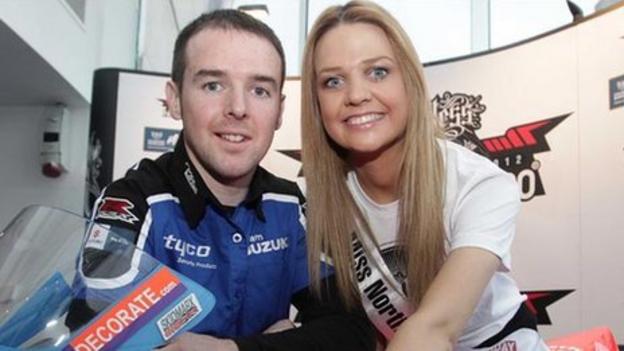 Seeley won the only race to be completed last year, Supersport race one, but was disappointed that he was denied the opportunity to equal Phillip McCallen's long-standing record of five wins in a day.
"I put a lot of effort and preparation into trying to win all my races last year, but it just didn't happen.
"I was well up for it and I think it's possible to win five in a day, although you would need a lot of luck.
"I should be very familiar with the Superbike by the time I get to the North West as I'll have ridden a few British Superbike rounds by then - and it's the class everyone want to win."
The Carrickfergus rider added that he had learnt a lot from eight-times winner Steve Plater, who has now retired from road racing and will act as a Rider Liaison Officer.
"I've watched a lot of video footage of him on the Coast Road section, which is where it really matters when it comes down to the last lap," explained the Tyco TAS Suzuki star.
"I also picked up some tips from following him in a Supersport race on the section from the start to Station Corner, where he was also very strong," revealed Seeley.