Dr Crokes deny calling for supporters separation in semi-final
Last updated on .From the section Northern Ireland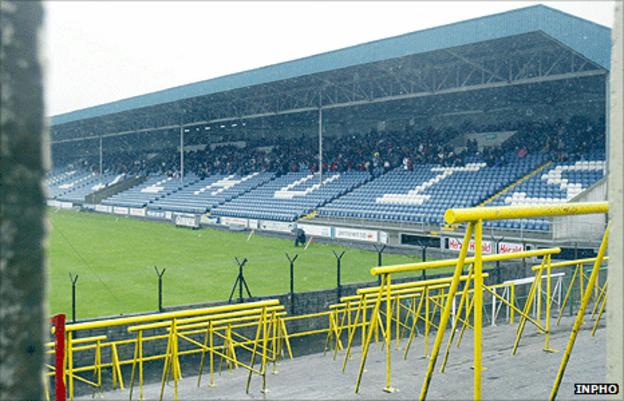 Kerry club Dr Crokes have denied calling on the GAA to organise separate seating areas for fans at next month's All-Ireland Club Football semi-final against Crossmaglen at Portlaoise.
The Munster champions insist that they have merely requested an allocation of tickets to enable junior members and their families to sit together.
"We've brought juvenile members to all our games this year and they have been together," said the Kerry club.
The game takes place on 18 February.
"What the club has requested is an allotment of tickets in a particular section of the stand where juvenile members and their families can sit together as many families had requested this after our Munster Final win," added the statement.
"We believe that there will be a large attendance at the game in Portloise and hence our reason for looking for an area where these can be accommodated together.
"All other interpretation of the clubs requests are a misinterpretation of the facts and the club is in no way calling for segregation of supporters."
The GAA chiefs are investigating the violence which broke out at Sunday's All-Ireland junior semi-final between Tyrone club Derrytresk and Kerry outfit Dromid Pearses at Portlaoise.
It has been reported that a player on the opposing Dromid Pearses team from Kerry was concussed while another sustained a fractured cheekbone.
Officials and substitutes from both sides appeared to be involved in fighting on the pitch.
Derrytresk won the game 1-10 to 0-7 and are scheduled to play Galway side Clonbur in the All-Ireland junior final on 12 February.
A statement from the Tyrone club said the club "deserved" to be in the final, adding that the referee and his officials were "best placed to deal with all aspects of Sunday's game".
However, Dromid manager Michael Anthony O'Connell insisted that the Tyrone club should be "thrown out" of the competition following the scenes.