Ulster Grand Prix hit by race date clash with World Endurance round
Last updated on .From the section Northern Ireland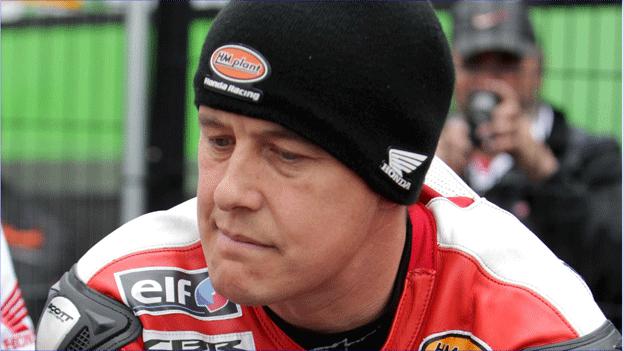 The Honda TT Legends team is set to miss this year's Ulster Grand Prix because of a date clash with a round of the World Endurance Championship.
Up to four top road racers could be absent for the Dundrod event in August because of the event at Oschersleben.
John McGuinness, Gary Johnson, Cameron Donald and Simon Andrews were all named as riders for the Honda team last week.
McGuinness and Keith Amor missed last year's North West 200 because of a similar World Endurance date clash.
Ulster Grand Prix clerk-of-the-course Noel Johnston remains hopeful that one of the top riders may be able to race at the 90th anniversary of the famous races.
"We had to finalise our date for this year at an early stage and it's disappointing that this clash has arisen and the Honda team will not be able to take part," said Johnston.
"Hopefully Honda will just require the services of three riders at the event, and one may be able to race at Dundrod."