Casement Park redevelopment is delayed until end of 2013
Last updated on .From the section Northern Ireland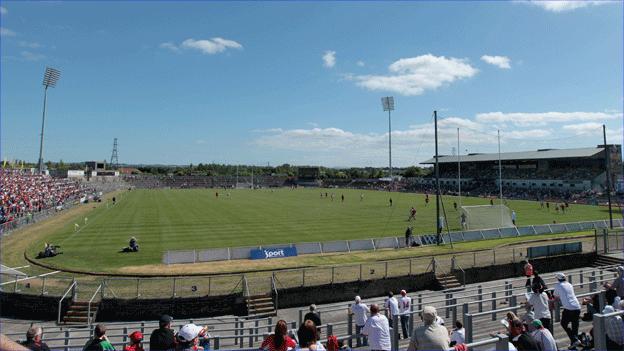 The commencement of the redevelopment of Casement Park has been delayed until near the end of 2013, a year later than anticipated.
The work on the west Belfast GAA stadium is expected to last for 21 months and a new 40,000 all-seater stadium is expected to be completed by September 2015.
The total budget for the project is in the region of £76.4m.
The GAA will provide around £15m of the funding and the exchequer £61.4m.
The extent of the contribution from Croke Park has still to be finalised as the Ulster Council is still in discussions with Central GAA.
An invitation for tenders reveals the timeline for the design, planning application and construction of a stadium which will replace St Tiernach's Park Clones as the new headquarters of Ulster GAA.