Michael Rutter and Kirk Jamison sign for KMR Kawasaki team
Last updated on .From the section Northern Ireland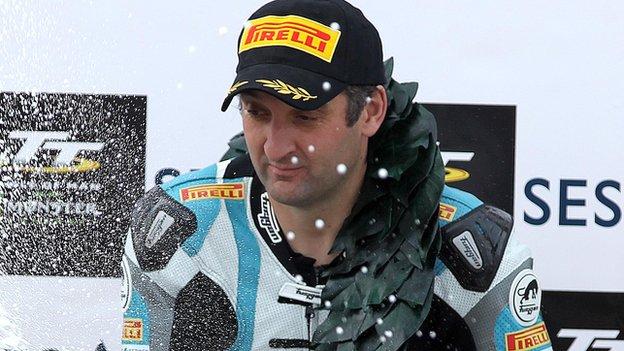 Michael Rutter will compete for Ryan Farquhar's KMR Kawasaki team in the re-introduced Lightweight race at the Isle of Man TT in June.
The 12-times North West 200 winner from England will join Farquhar on the ER6 Kawasaki Supertwin.
Greyabbey rider Kirk Jamison has also signed for the KMR team and he will race in the Supertwin class at the North West 200 in May.
Former GP winner Jeremy McWilliams is also in the KMR line-up.
Jamie Hamilton retains his place in Farquhar's growing stable of riders.