GAA rules out introducing regulated payments to managers
Last updated on .From the section Northern Ireland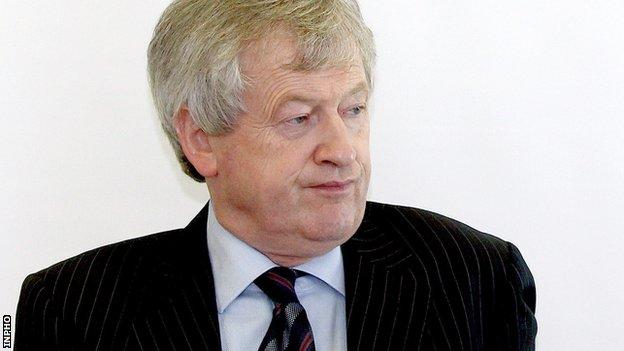 The GAA has ruled out introducing a system of regulated payments for intercounty managers.
GAA director general Pauric Duffy said in January that the current position of effectively tolerating under-the-table payments for managers was "not viable".
One of the three options that he said should be considered was a system of regulated payments for bosses.
However, a GAA statement on Monday said that the majority of counties had opted against such a major policy change.
The GAA's management committee has now been mandated to fully implement the sport's current official policy which bans payments to managers other than agreed expense.
"In their submissions, the vast majority of counties advocated the implementation of the association's existing policy, rules and guidelines on its amateur status," said Monday's GAA statement.
"Management Committee approved the engagement of external expertise to assist in the development of procedures and actions to give effect to such implementation.
"On completion of this work, a report will be presented to the Management Committee."
While the GAA has now indicated that it intends to tackle the area of unofficial payments to managers, it remains to be seen whether this will be possible in practice.